soldering of INA282
The soldering of the INA282 components (with L pins, not through holes) on the SMT breakout PCB is challenging and would gain to be a bit more detailed in the documentation.
I also did not have any pins to go from the SMT breakout onto the DIP connector and used remaining pin header from the ADS1115 to make the the connection. But it felt strange to me to directly solder on the DIP connector.
Also there was no dot on my INA282 just a grey printed bar at the bottom of it that indicated pin 1. I think this is useful to mention. Also looking at the picture of step 24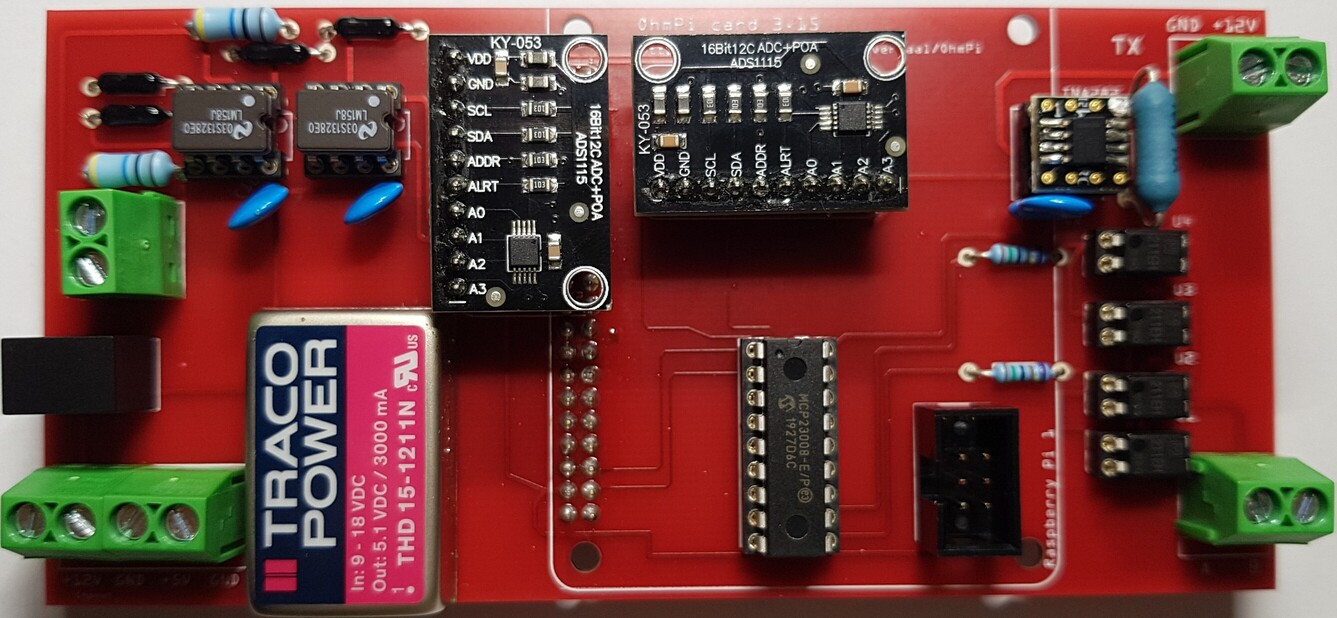 I looks like pin 1 is in the upper left corner of the SMT breakout (there is a 1 noted) but the caption mention the upper right corner.
To me, this part was quite a bit more difficult than the rest of the soldering.